SFO.
325 Pacific Avenue, San Francisco, CA 94111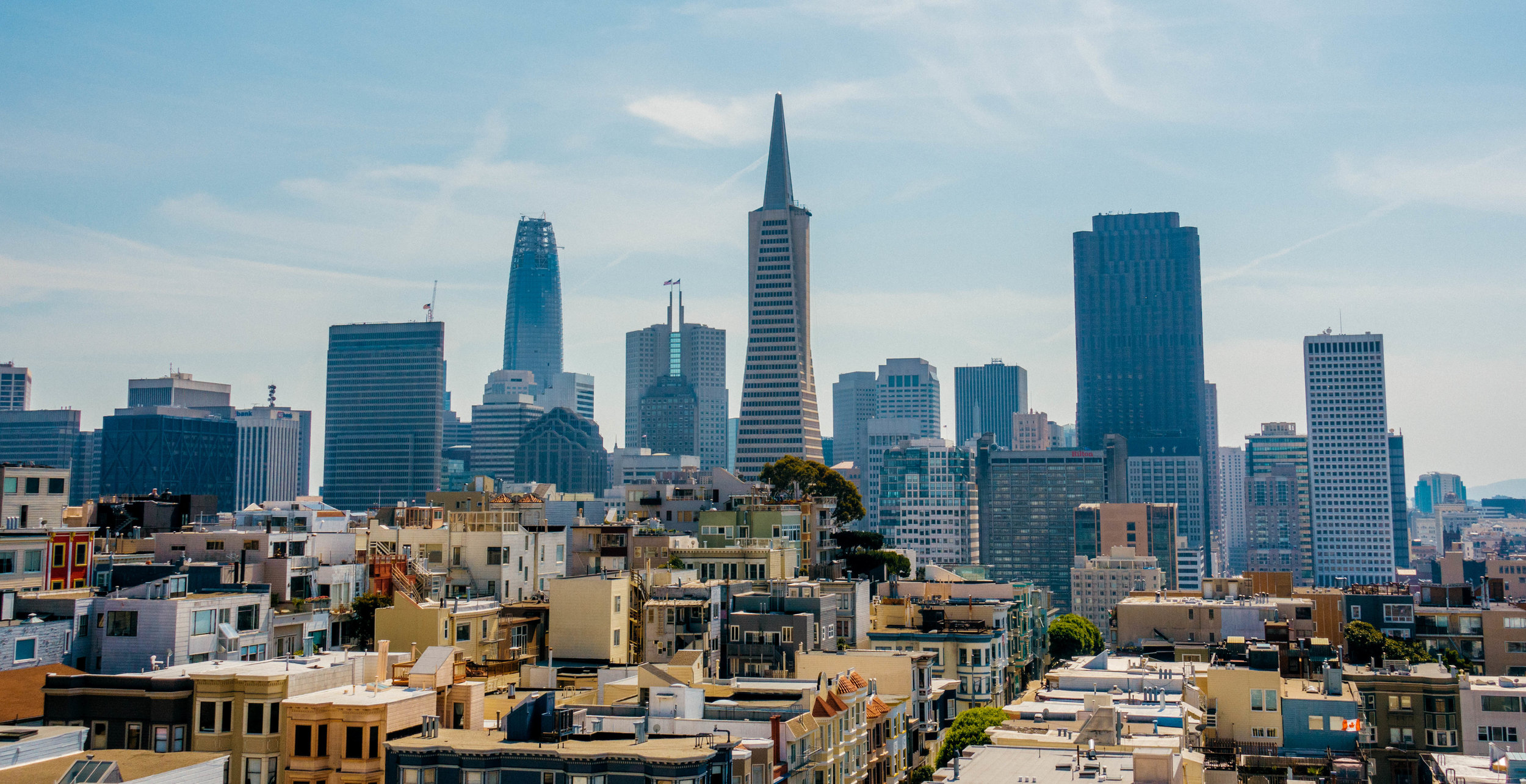 With its distinct architectural character marked by ornate brick buildings from the California Gold Rush era, Jackson Square's history lends an exclusive ambiance to a dynamic neighborhood. Once part of the famed Barbary Coast, today this historic district is one of San Francisco's premier destinations.
Designed by Sway Ventures' partners, Patrick ONeill and Lani Nguyen, our U.S. headquarters, informally known as 'The Candy Factory', is located in the heart of San Francisco's Jackson Square neighborhood. With breathtaking views of the Bay Bridge and the TransAmerica tower, close proximity to The Battery and full executive conference facilities and co-working spaces make The Candy Factory an ideal place to work, collaborate, and hold special events.
With easy access to SFO and OAK airport, four parking garages within a block, several 4-star hotels and a dozen Zagat-rated restaurants within walking distance, our facility provides and excellent rendezvous point for productive group meetings and events. Our dedicated building can accommodate large groups and meetings, intimate dinners, and large-scale events. The San Francisco office is leveraged daily by the Sway Ventures team, it's portfolio companies and Limited Partners. We also conduct recurring events for startups and investors.
Accommodates up to 100
Conference Room
Kitchen
Outdoor Patio and Barbecue
180" Projector Screen
Apple TV
Polycom Phone
HDMI Connectivity
Unlimited Coffee
La Croix Water
Healthy Snacks
Wheelchair accessible
Video Surveillance
Carbon Monoxide Detector
Unisex Bathroom (2)
Co-working Spaces (4)
Private Lockers (4)
Framery O Pods (5)
65" Flat Panel Displays (4)
Bluetooth Wireless Speaker Phones
High Speed Internet Access
Espresso Service
Bar
Alkalized Water
Logistical support available
First Aid Kit
Smoke Detector
Fire Extinguisher